Today I will show the process of making this set of handcrafted bohemian earrings and necklace: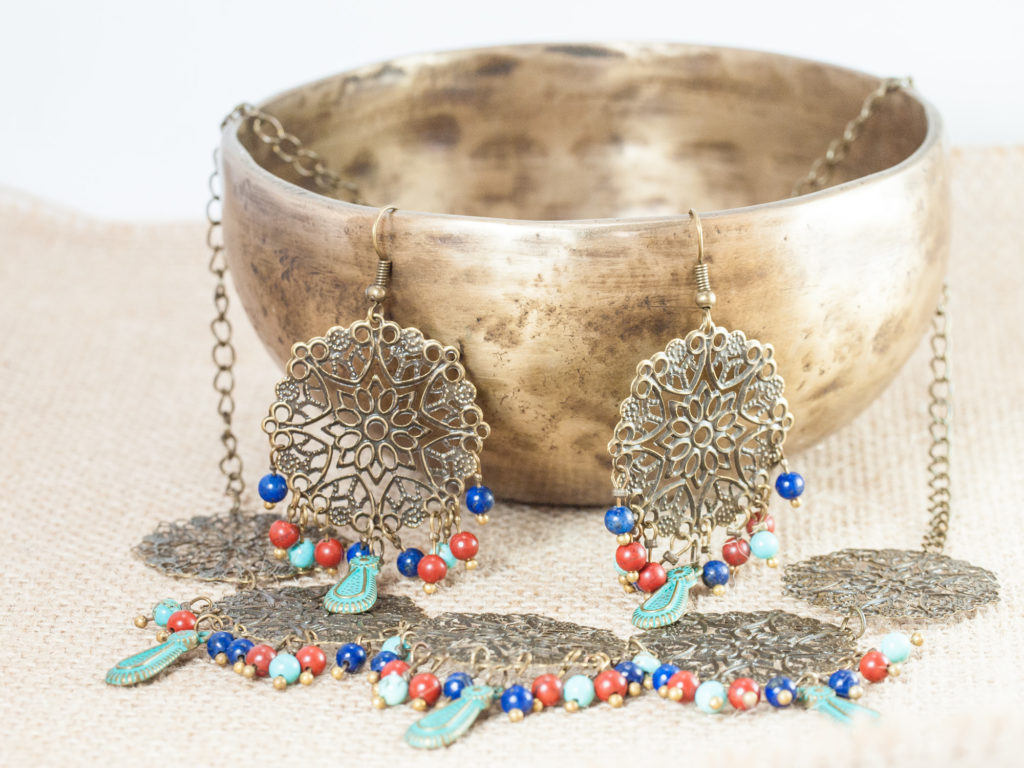 Every piece of our bohemian jewellery and made with love, passion and patience.  First step is the select beads, fittings and pendants. The idea was to create light jewellery, but with mix of colours, using natural stone beads and patina pendants.
Brass copper filigree pendants, patina copper pendants and beads of lapis lazuli, jasper and turquoise were chosen for this set of bohemian jewellery.
After the pieces were selected the long and painstaking work to build each piece of jewellery.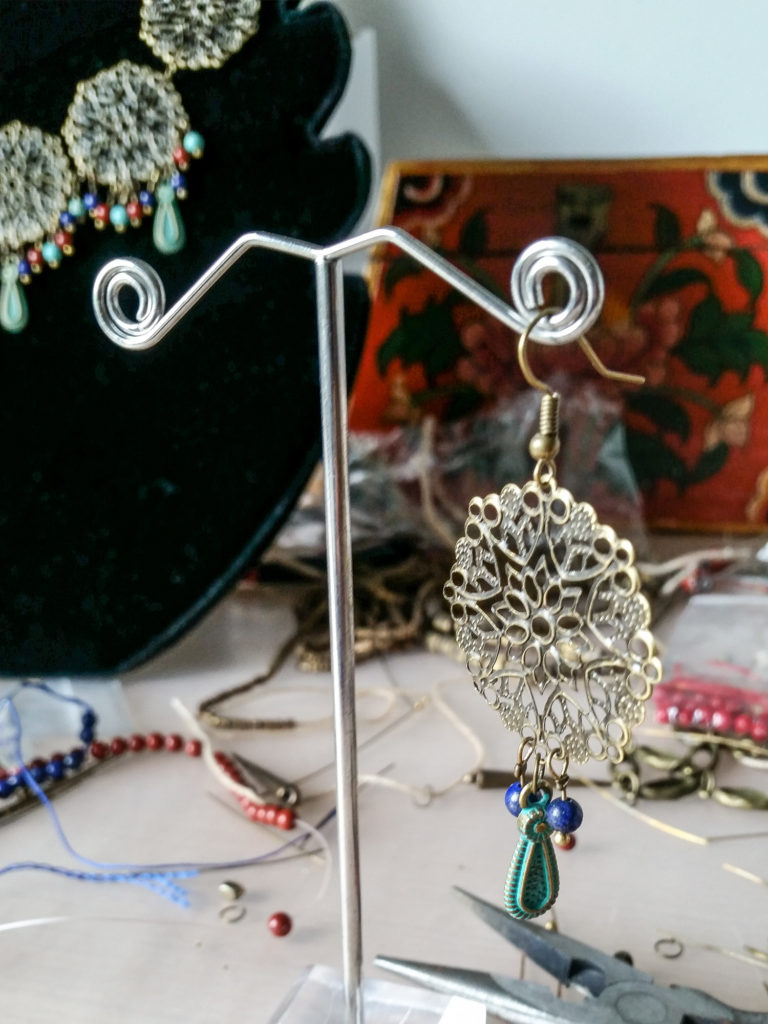 Piece by piece natural stone beads are assembled on a pendant following the pattern.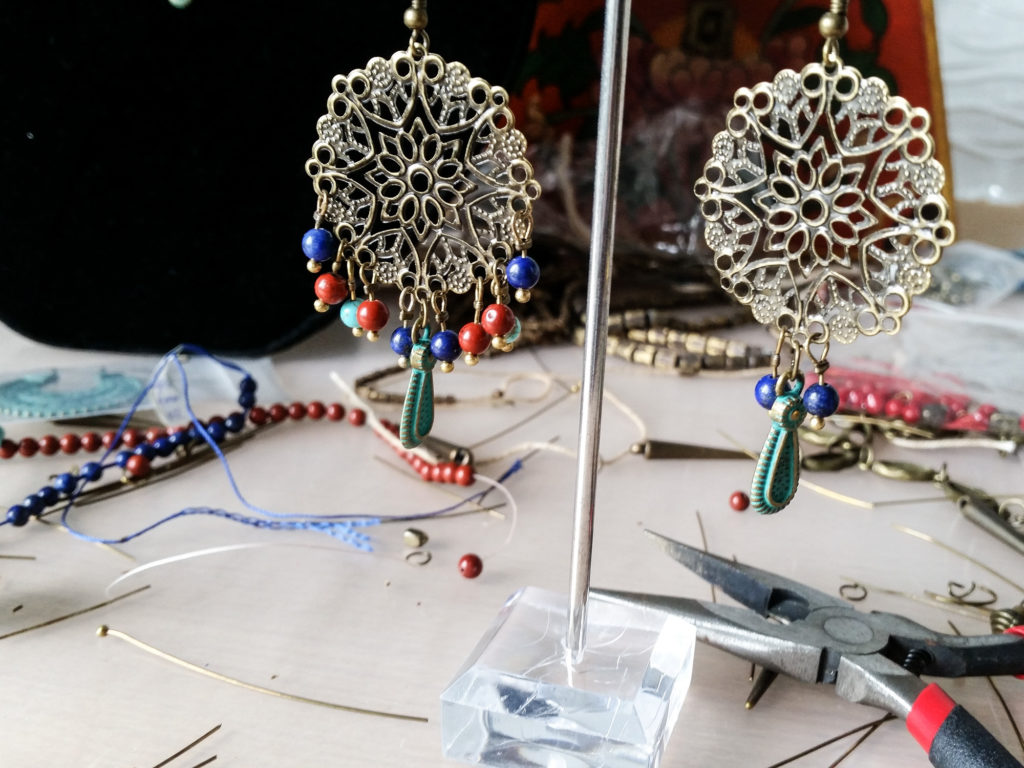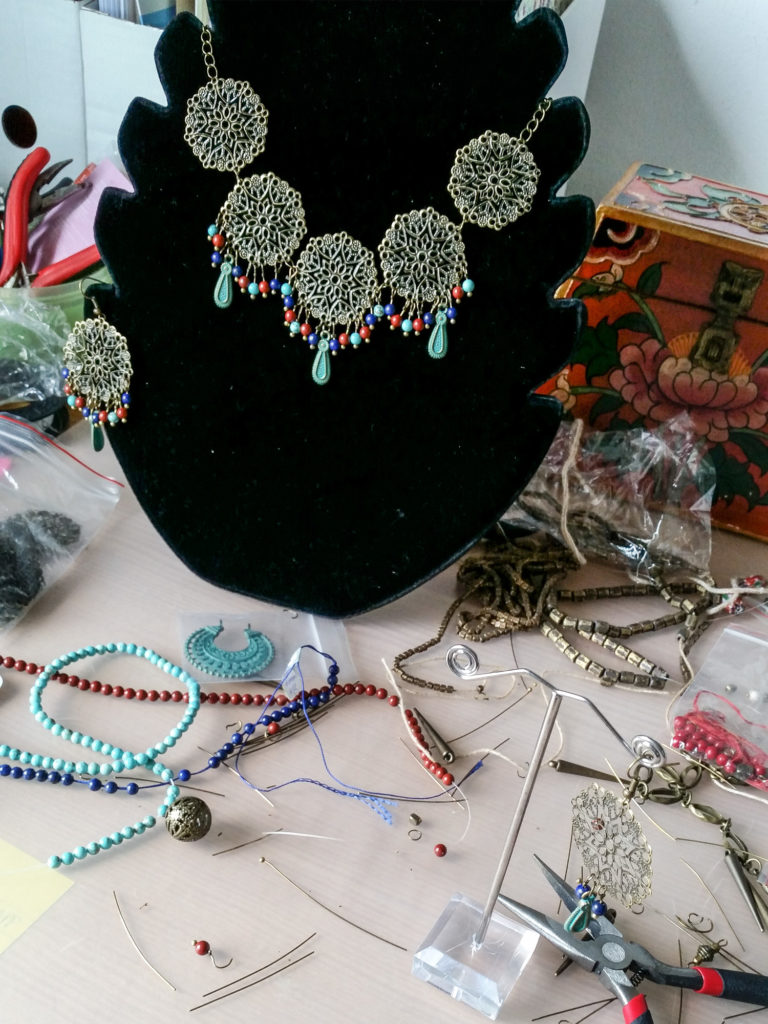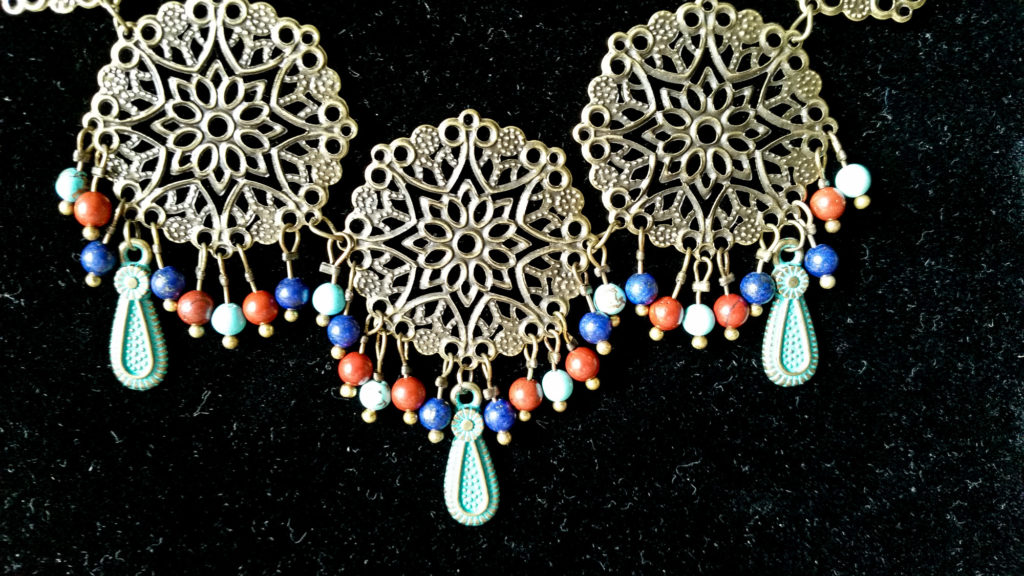 As a result – very light  handcrafted set of jewellery with with beautiful filigree and patina pendants and natural stone beads. Trully beautiful and stylish bohemian jewellery for a happy person.
This set was handmade for order
Available for order, stone beads combination can vary upon request, length of necklace is adjustable as well. Please visit  our etsy shop: https://www.etsy.com/shop/yoqopody or contact us for any means.