Today I will show photos from the process of creation a collage, small original wall art made from recycled paper.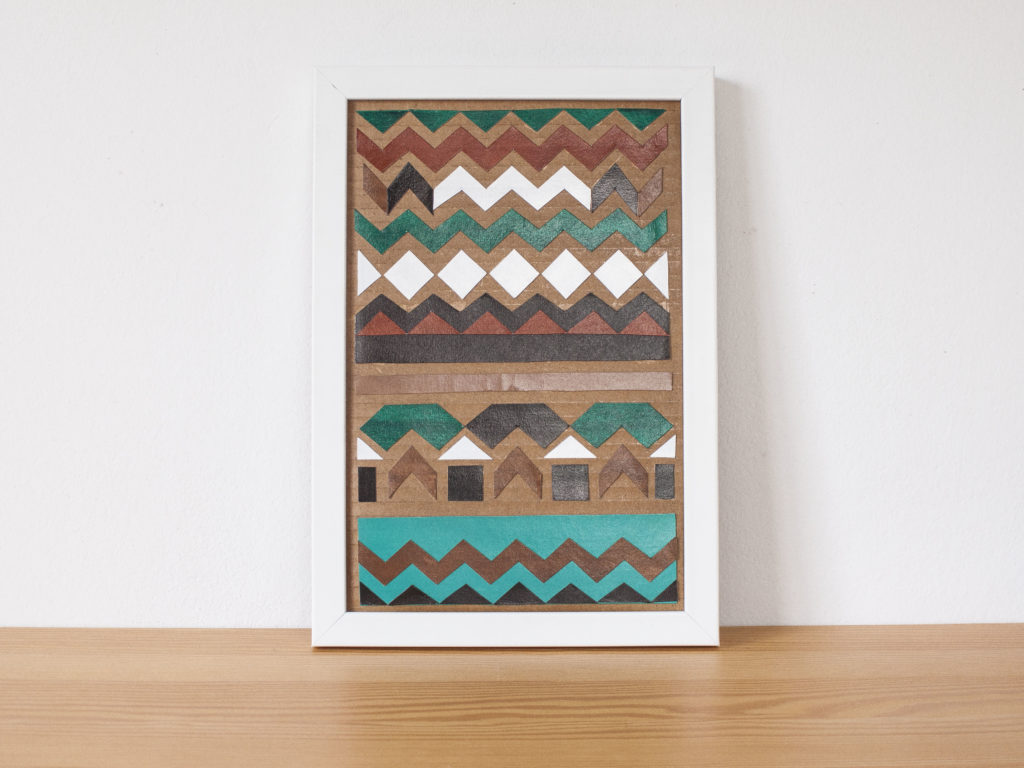 The first idea was to re-use paper and carton boxes that appears in our studio every time after a grocery shopping by transforming them  into mixed media art project.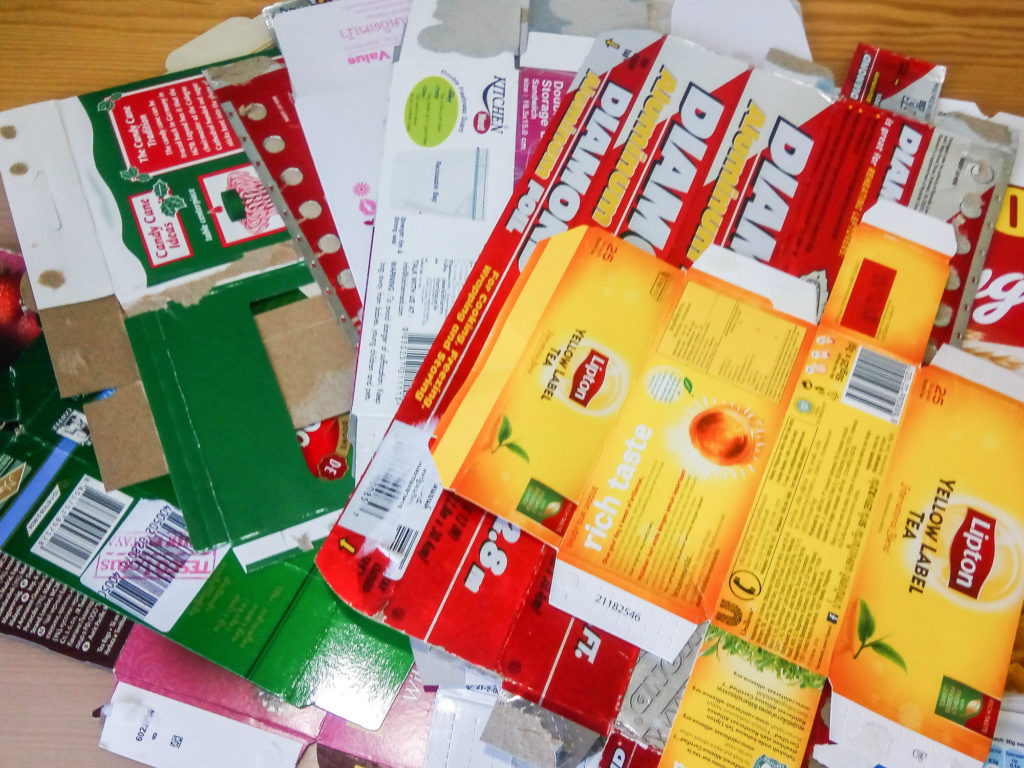 On the other side of a carton box it is quite good and solid surface, suitable for acrylic paint and latex glue.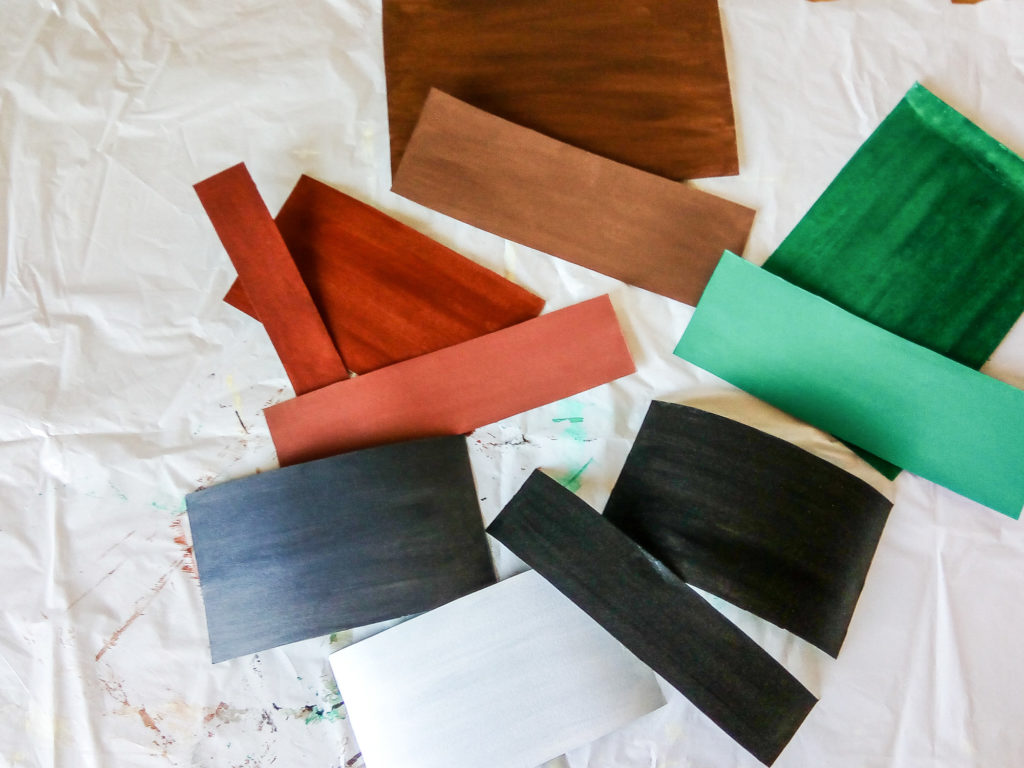 Using carton size 20×30 cm as a canvas, painted big pieces were cut into small pieces of different geometric shapes and sizes.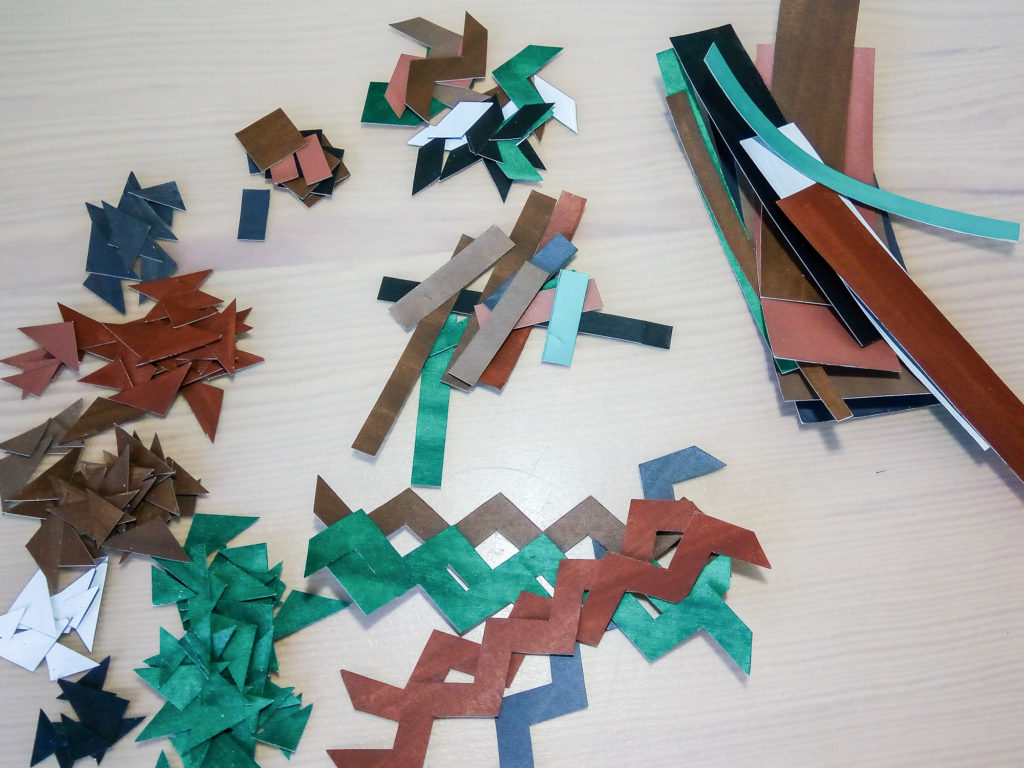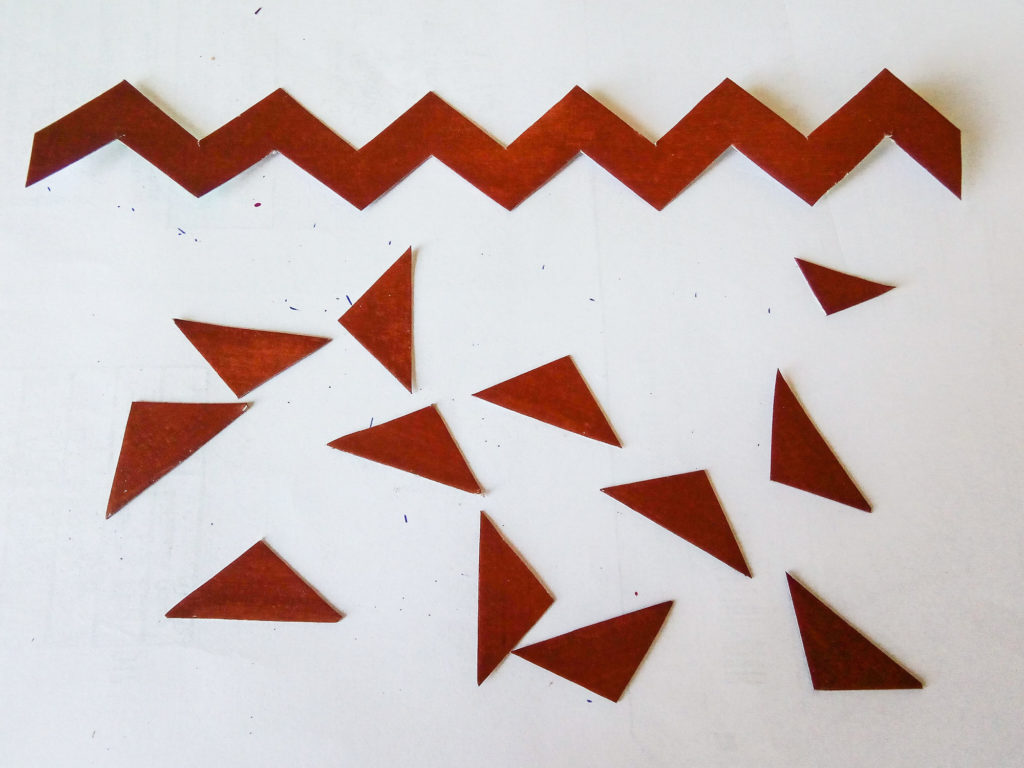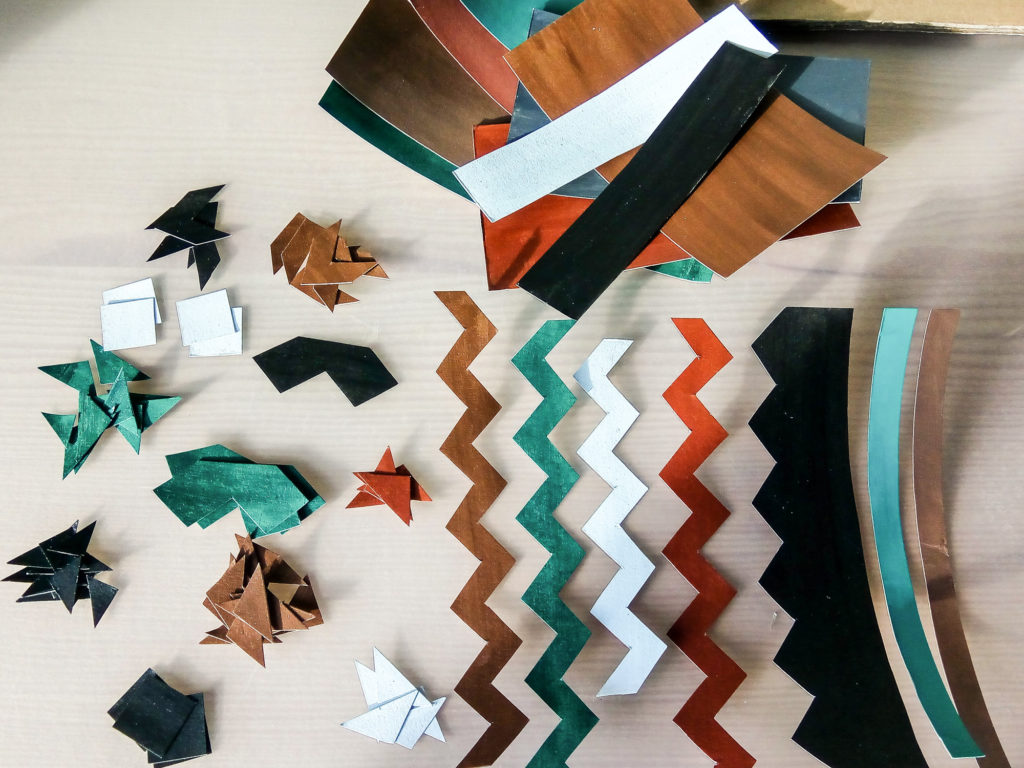 Next step was to play with them, combining pieces by different ways, until we get a perfect collage and get tired of endless combinations.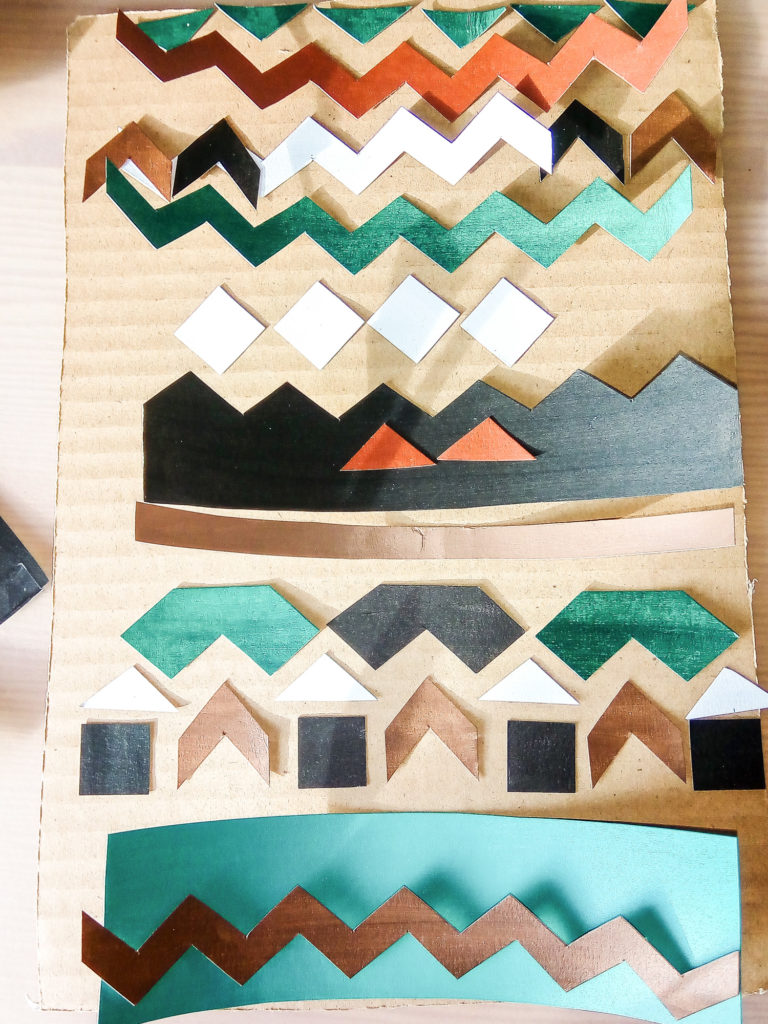 Bonding process took another few hours, but the results were quite satisfying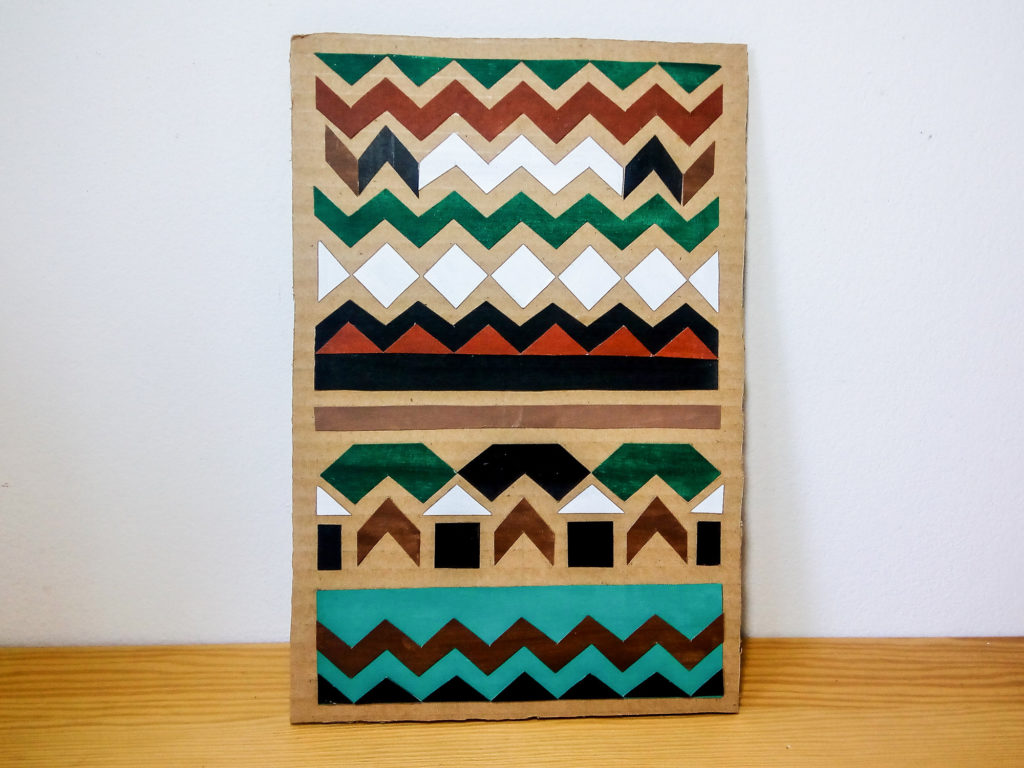 Another type of collages follows quickly: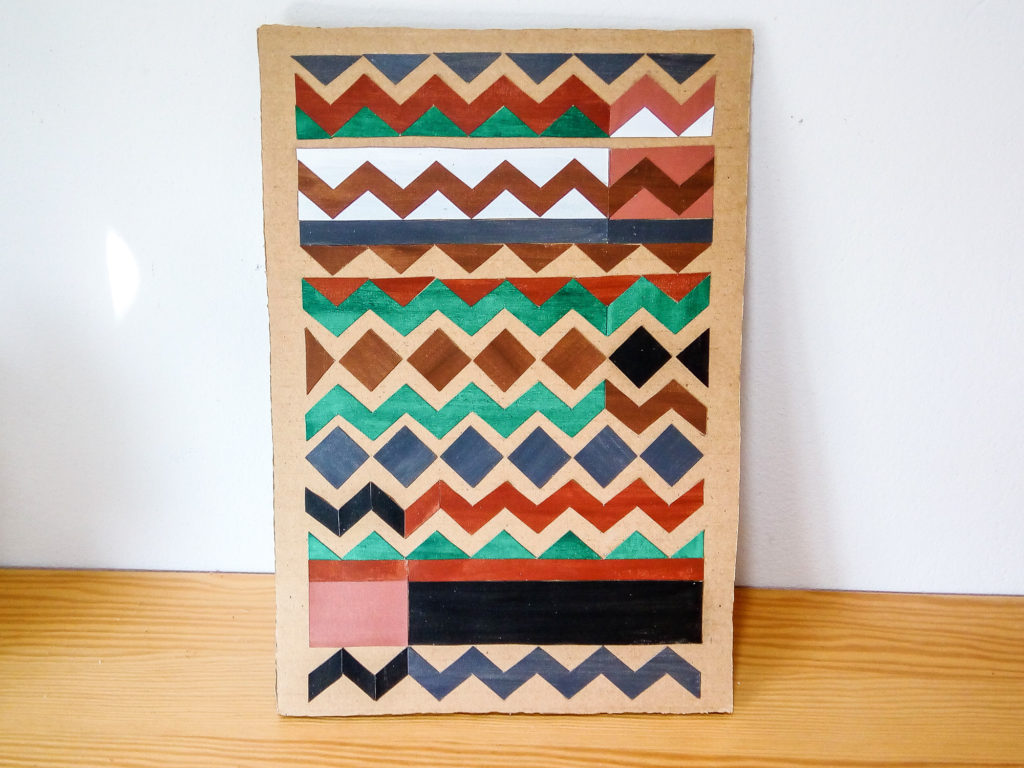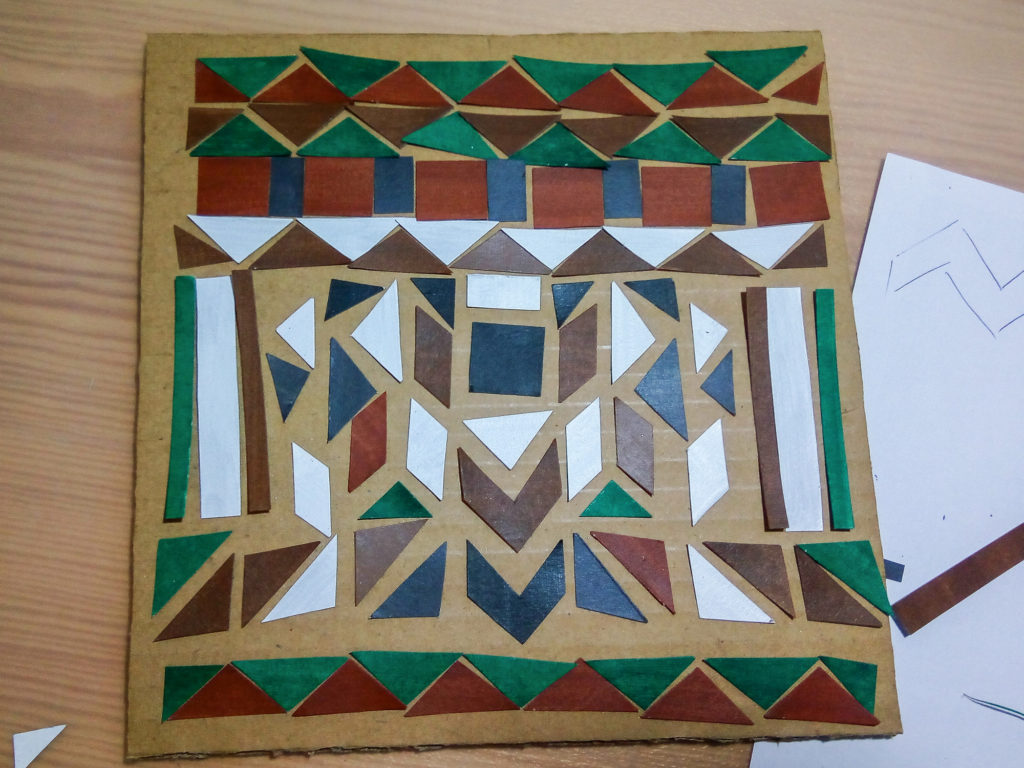 Framed with white frame collages look stunning and the idea that they were made from recycled paper and carton give it additional value.